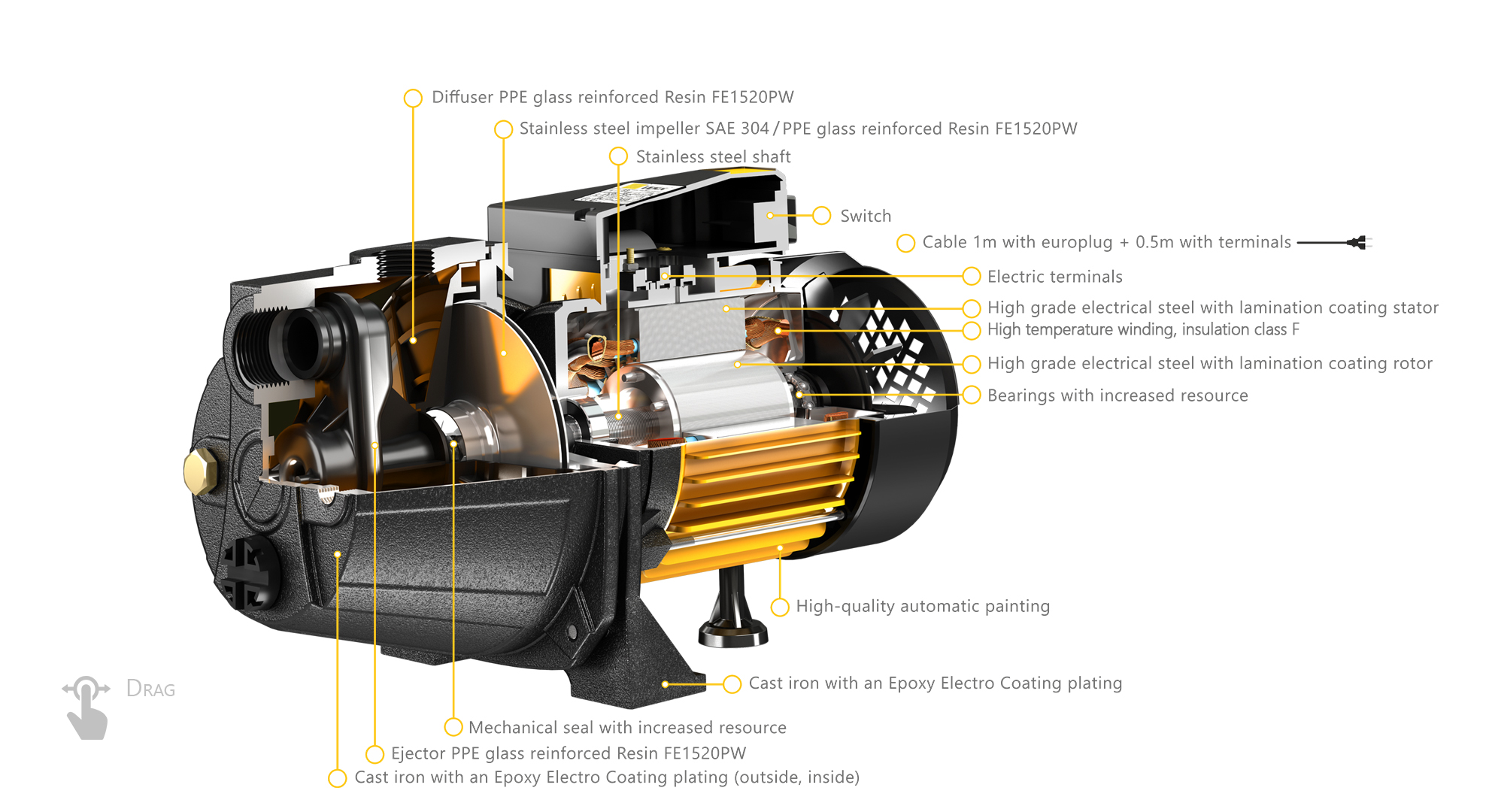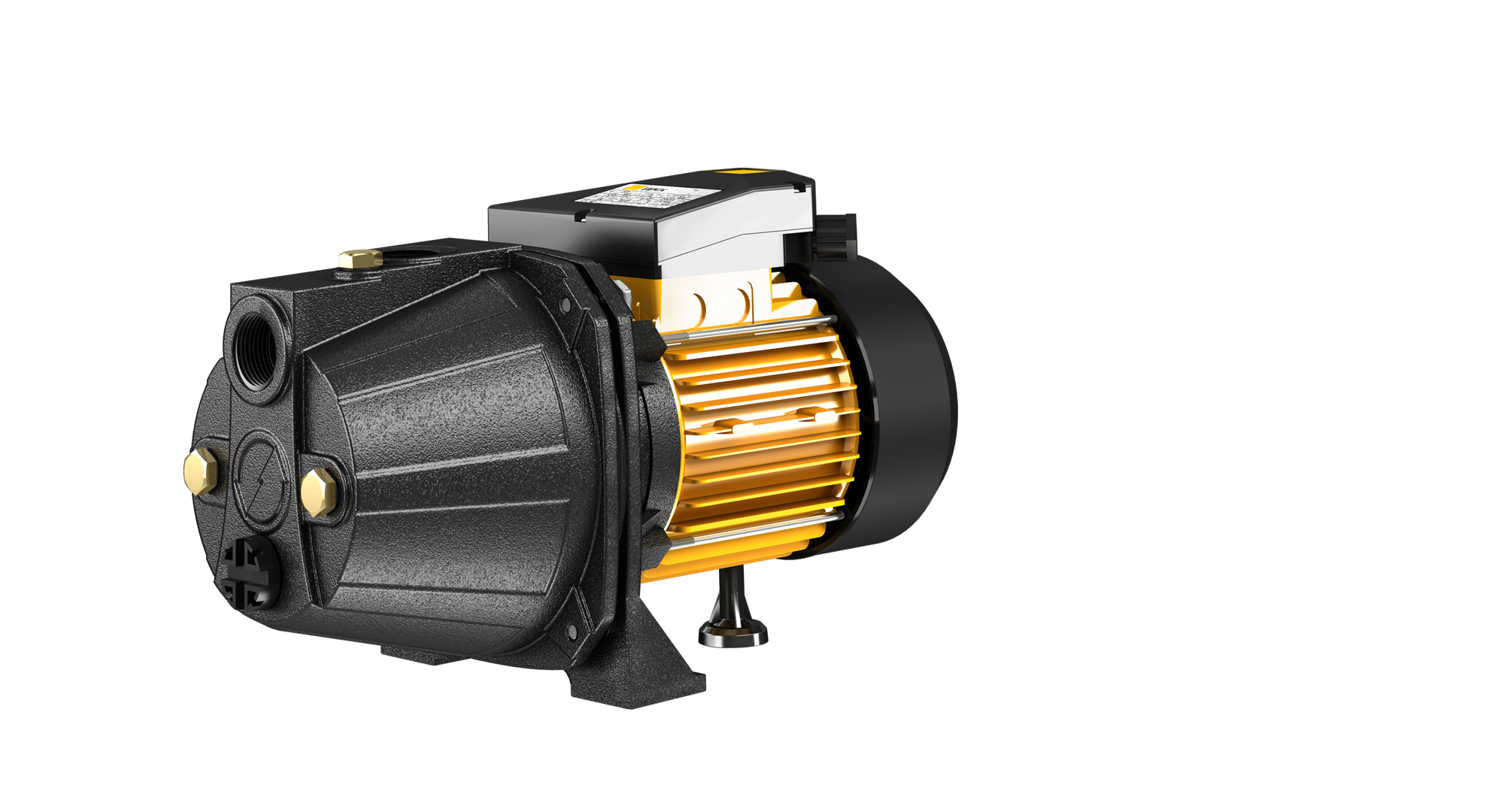 Self-priming Jet pump
JP 1100S / JP 1350S
Jet-pump TEKK.Haus offers an inexpensive water supply unit in the fields of home, hobby and garden. The pumps are suitable for:
– watering and sprinkling from ponds, creeks and bores,
– draining of tanks and containers,
– dewatering of flooded basements.
The pump works self-priming (e.g. from bores) or with flooded suction (e.g. from open tanks). It must not be connected directly to public water supply systems.
The pump must be installed in locations protected from weathering. The motor is equipped with the overheating protection. The pump has a power cable 1 m length, with power plug CEE 7/7 and additional cable 50 cm with terminals.
Installation and
operating instructions